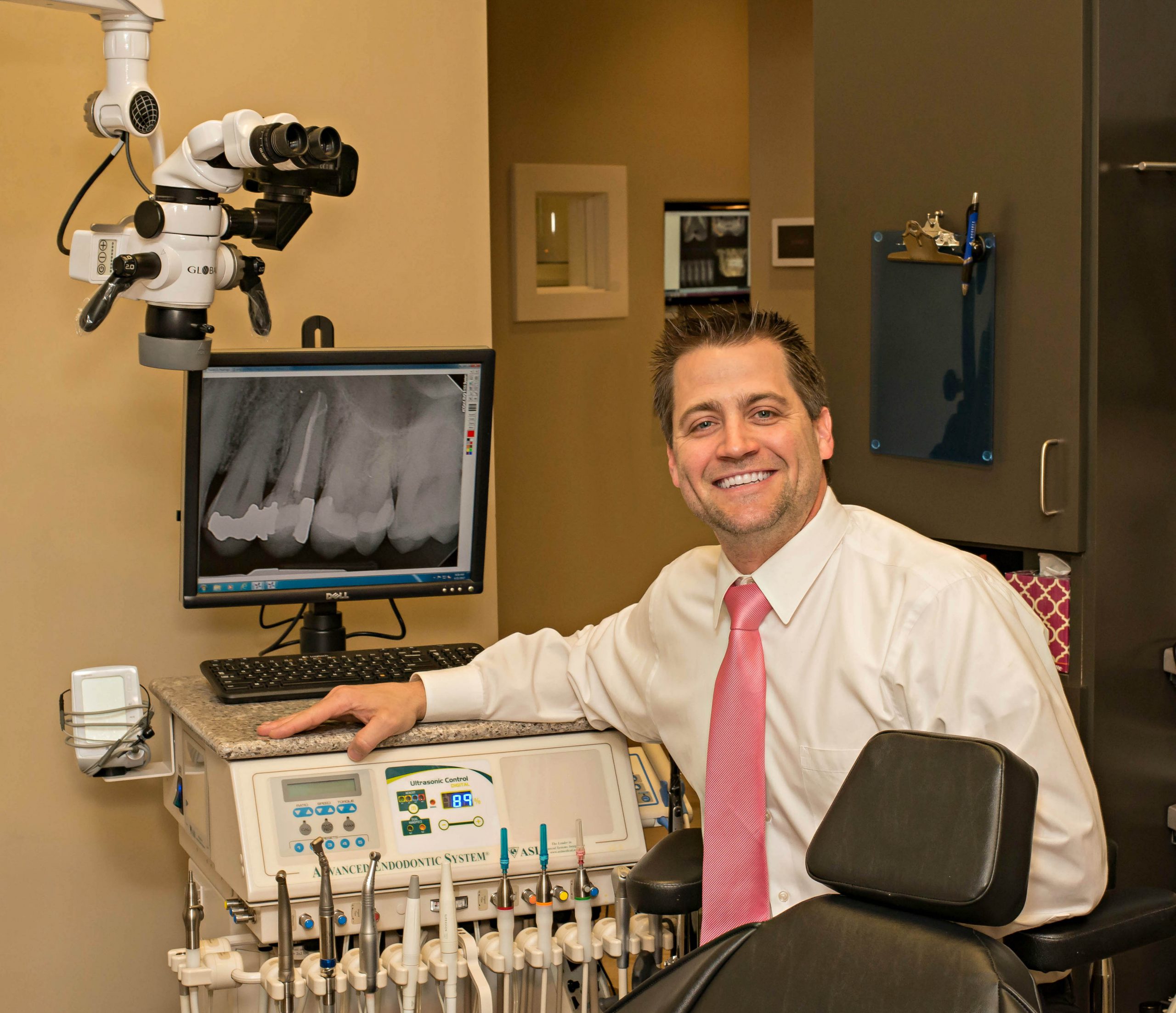 What Sets Us Apart?
Thank you for your interest in Russell Endodontics, a dental practice dedicated exclusively to endodontic care.
We are specialist members of the American Association of Endodontists. We look forward to being of service to you. We provide the highest standard of professional care in a friendly, comfortable environment. We hope that the information provided here answers many of your questions about endodontic treatment. If you would like additional information, please don't hesitate to contact us at (801) 498-7668.
Modern Root Canals – What Makes Us Different
At RUSSELL ENDODONTICS we offer exceptional services using the most advanced technology, to ensure excellence in diagnostics and treatment.
RUSSELL

utilizes proven state-of-the-art technology:

Dr. Russell is an Authorized Provider for the

SONENDO GENTLEWAVE PROCEDURE

.  This technologic breakthrough is revolutionizing the way we treat teeth.  The GentleWave technology uses a combination of sound energy, fluid dynamics and accelerated chemistry to reach and clean the microscopic spaces and complex anatomies of the root canal system.

Our office uses the latest

3D TECHNOLOGY

.  With this technology, we can visualize any tooth from multiple angles with extreme accuracy.  Cone Beam CT (CBCT) scans are only taken when necessary, and they provide a multitude of benefits, including superior quality and maximum patient safety.

Using the most powerful

SURGICAL OPERATING MICROSCOPE

available for dentistry, we are able to locate and treat canal anatomy that previously would have been neglected.

The use of

DIGITAL RADIOGRAPHY (X-RAYS)

reduces radiation exposure by up to 80%, compared to traditional film technology. The resulting images are digital, allowing computer enhancement, enlargement and evaluation

NEW ANESTHETIC TECHNIQUES

ensure treatment is undertaken absolutely painlessly from start to finish.

The

LATEST

proven endodontic instrumentation and

TECHNIQUES

are used during your treatment.

We incorporate the latest in sterilization and cross infection control fulfilling the up-to-date guidelines as provided by the

AMERICAN DENTAL ASSOCIATION

and the

AMERICAN ASSOCIATION OF ENDODONTISTS

.

COMMUNICATION

between you the patient and the endodontist is of prime importance.

THE DIGITAL OFFICE SOFTWARE

allows the patient to fully appreciate and understand the treatment procedure as well as the referring dentist who will be sent a completion report as the treatment is completed.